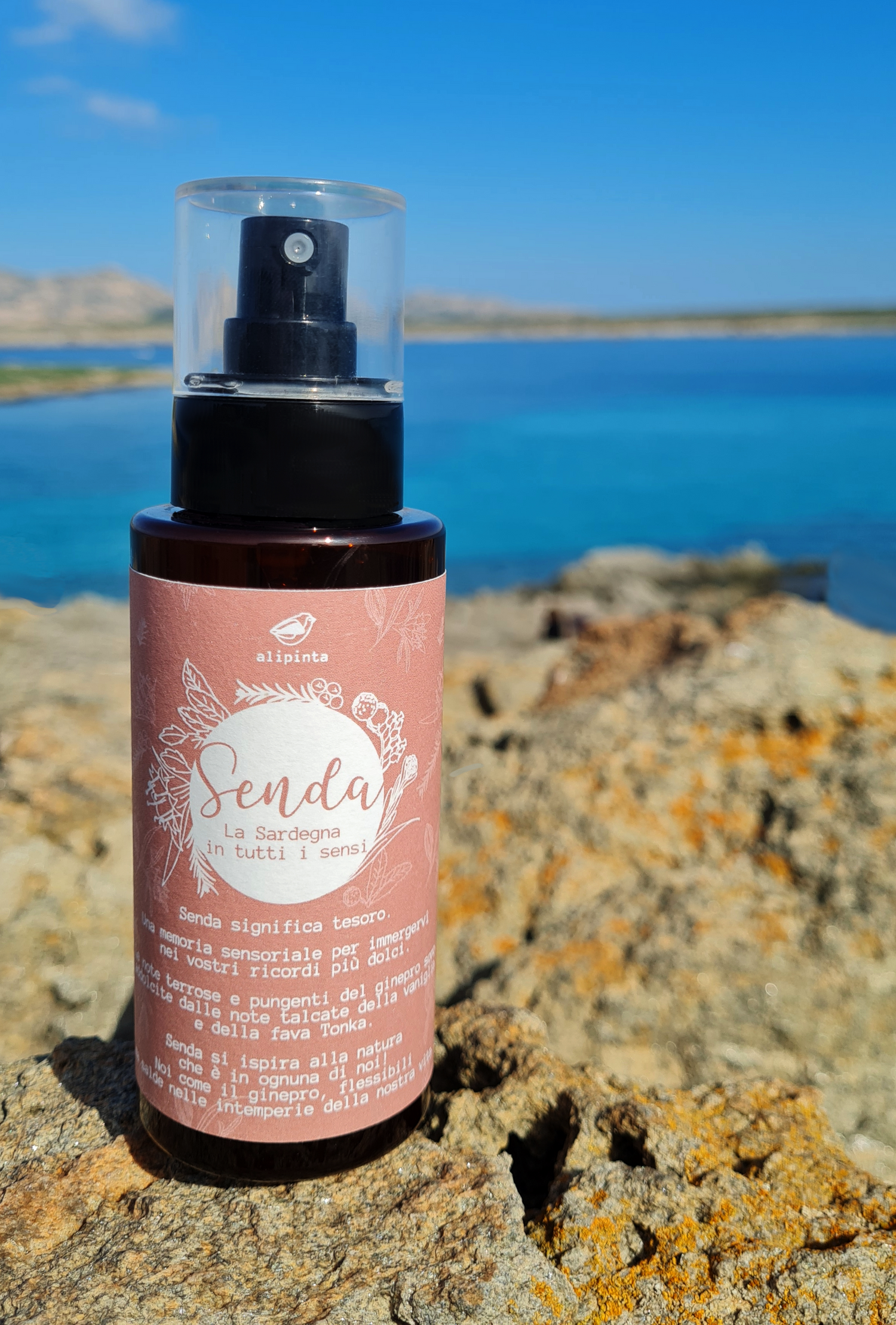 Senda perfume
Senda perfume is our olfactory brand, an essence based on juniper.
A sensory memory to immerse yourself in your sweetest memories, designed to take you with us to the coasts of Sardinia and to the scents of the Mediterranean scrub.
The juniper , strong-willed and resolute, strong and resistant, bends but does not fall; its earthy and pungent notes are softened by the powdery notes of vanilla and tonka bean .

We like juniper, flexible but firm in the bad weather of our lives.
Senda is inspired by the nature that is in each of us!
Go to the product